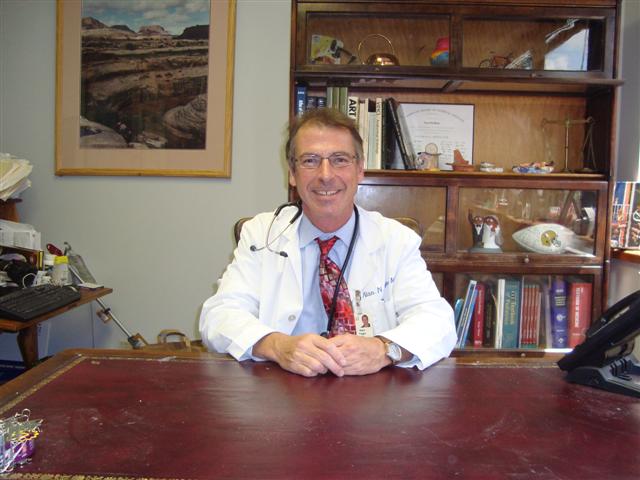 My name is Alan N. Yager, MD. I've been in the practice of Internal Medicine for over 25 years. Born and bred in New Orleans, I know the health implications of the good food and good living down here in southeast Louisiana. With a dedication to primary preventative care, we will assist you in finding a path of healthy choices. Many of the diseases we treat, hypertension,
and heart disease, can cause severe health consequences, impacting your quality of life. My aim is to guide you towards a path of self management and awareness, in which you are an active participant in your care. In 2009, my practice received the Platinum Quality Award, third in the entire state for quality achievement.
I have been an insulin dependent diabetic for the last 28 years. I diagnosed myself while serving my residency at Charity Hospital. I wear an insulin pump and have run the six Mardi Gras Marathons (that's 26.2 miles). I control my diabetes rather than it control me. Likewise, my aim is for you to control whatever health problem you may experience.
Much of what I do is about prevention. We are very involved in advanced lipid testing, detecting risk where it is not always apparent. I take a careful history including family risk factors, and perform a thorough evaluation including a physical exam, blood tests and carotid wall imaging. In as much East Jefferson General Hospital is an amazing facility, my goal is to keep you out of there.